Commissions
[Payment]
I take full payment upfront before starting work. Prices change due to availability so you only pay the price that was displayed when you took a slot and we agreed on the project. My services are nonrefundable unless I cancel the project.
I can send invoices through Square or Paypal. You can contact me thru the contact form, email or Twitter, or purchase directly from the shop to commission.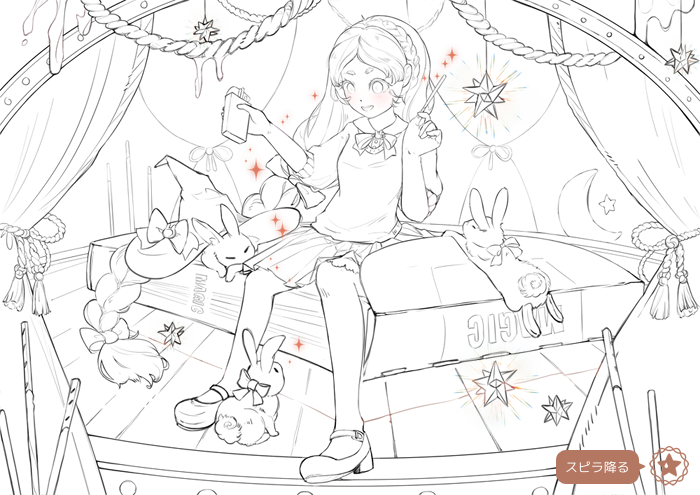 [Lineart - Samples]
Characters: $275 USD
+ Each additional character in the same image: +$150
Objects or Assets (Cars/furniture/etc): $145⁠–180; Depends on complexity
Full background: $500⁠–$3000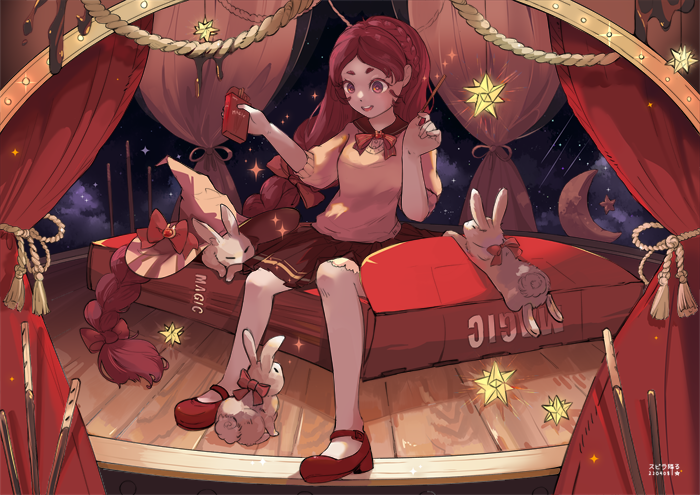 [Coloured - More Samples]
Characters: $350
Background: $500⁠–$3000
Characters with background: $1200⁠–$3500
[Extras]
Overnight/speed delivery charges: +$150
Extreme detail charge: +$150
PSDs/Working files: +$150
Layers (VTuber w/o rigging): +$1000
[Image Usage Rights]
Non-commercial personal use only. You can use them in social media as banners and icons, Youtube/Twitch, etc. Selling on merchandise is prohibited. If you plan to use the commission for publication, resale, redistribution, please let me know and we can work out the details in private. Commercial use is typically 3× the base price.

I also keep the right to display all of my works in my portfolios, social media, streaming, printed artbooks and galleries. If you do not want this commissioned to be shared, please let me know.
[Production Workflow]
Before I start on the commission, I'll give you a time frame for when to expect the art to be done by (usually 2-3 weeks). Please let me know in advance if you have a desired delivery date. I will send an invoice after working out details of the commission, and work begins after payment is collected.
① Rough draft
② Lineart and Sample Colors
③ Completion

I will contact you after each stage so you can request to make any changes. Major changes are difficult after the image is completed so please notify as early as possible. 3 small revisions are fine.
※ You will recieve one high resolution PNG (usually A4 @300dpi / 2480×3508px) and one low res watermarked image (great for sharing).
[Can you work off of a written description?]
Yup! Written descriptions are fine. However, I do not do design work for you, you must know what you want. Just keep in mind that I can't draw it if I don't understand what it is. If you aren't detailed enough, anything that you leave out of your description will be up to my discretion.
I also take other commissions so ask me for a custom quote on other miscellaneous requests.